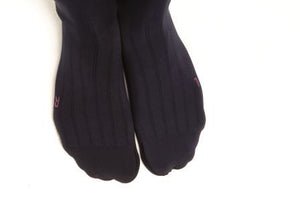 Medical compression socks are sized by your leg measurements. This guarantees you're getting the correct amount of compression on your leg, but it doesn't guarantee that the foot of the sock will fit your foot comfortably. If you have long or wide feet, we've got suggestions to ensure you've got the right socks.

Short or petite length compression socks are cut for a shorter leg, to prevent potential discomfort and to guarantee you're getting the correct amount of compression applied to the correct part of your leg. Find out if it's something you might need!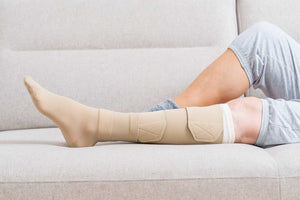 Compression socks are hard to get on - we know that. But zippers are not the answer!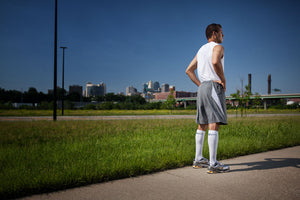 Going for more walks lately? Us too! Wearing compression socks for every walk keeps my legs feeling light and energized, so I can walk further and still feel ready to go out the next day too. Read my tips on how to pick the best walking socks!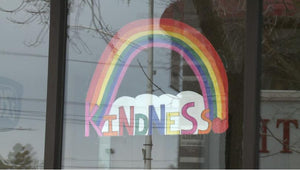 Beautiful artwork is starting to pop up on doors, windows, and sidewalks. Turns out - these pieces of artwork are part of the Rainbows Over Michigan movement designed to spread hope and positivity.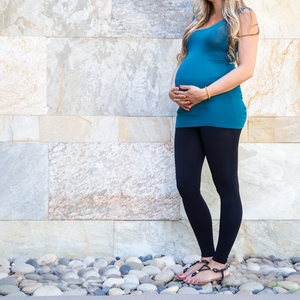 During pregnancy, it is common to experience leg fatigue and swelling. Compression stockings are designed to prevent swelling as well as to improve circulation.
Here is a list of 16 activities you can do to combat boredom and anxiety while home social distancing yourself from others.
This is a guide to understanding deep vein thrombosis (DVT). Learn the common signs and symptoms of a DVT as well as tips for preventing a DVT.
Do your compression stockings ever make your toes feel cramped? Do you abandon your compression stockings in the summer for the sake of fashion?   
If you need a little more wiggle room in your toes or want something to wear with your summer sandals, there are open toe and closed toe compression stockings that will keep your legs healthy. Here's everything you need to know about open and closed toe compression stockings.

Graduated compression socks and stockings are a great way to prevent discomfort when traveling.