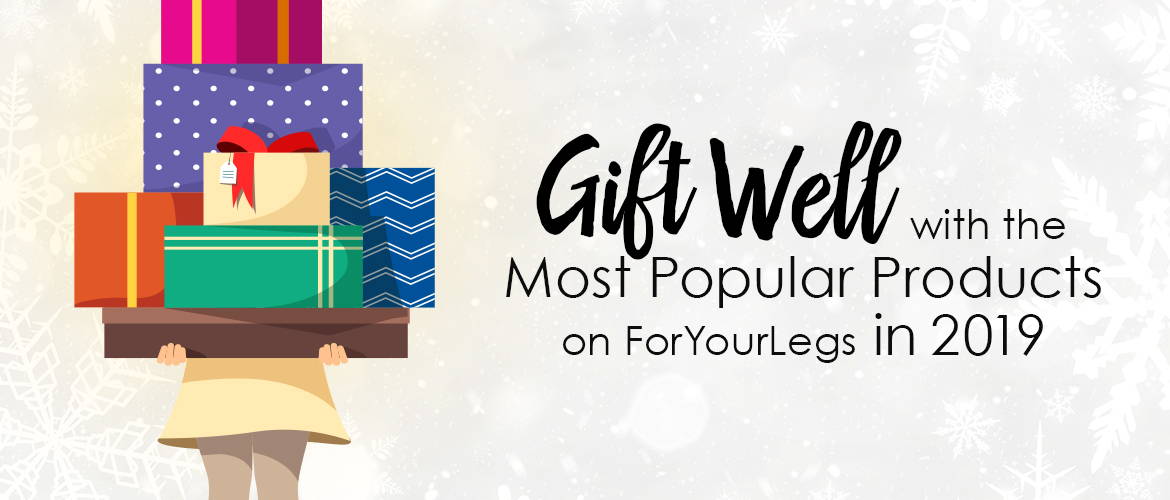 Gift Well this holiday season with the most popular products at ForYourLegs!  
Don't just take our word for it, see what your fellow ForYourLegs.com customers are saying about this year's top styles from all your favorite brands including Mediven, Sigvaris, Therafirm, Jobst, Juzo and more!
Mediven Plus
Compression Socks & Stockings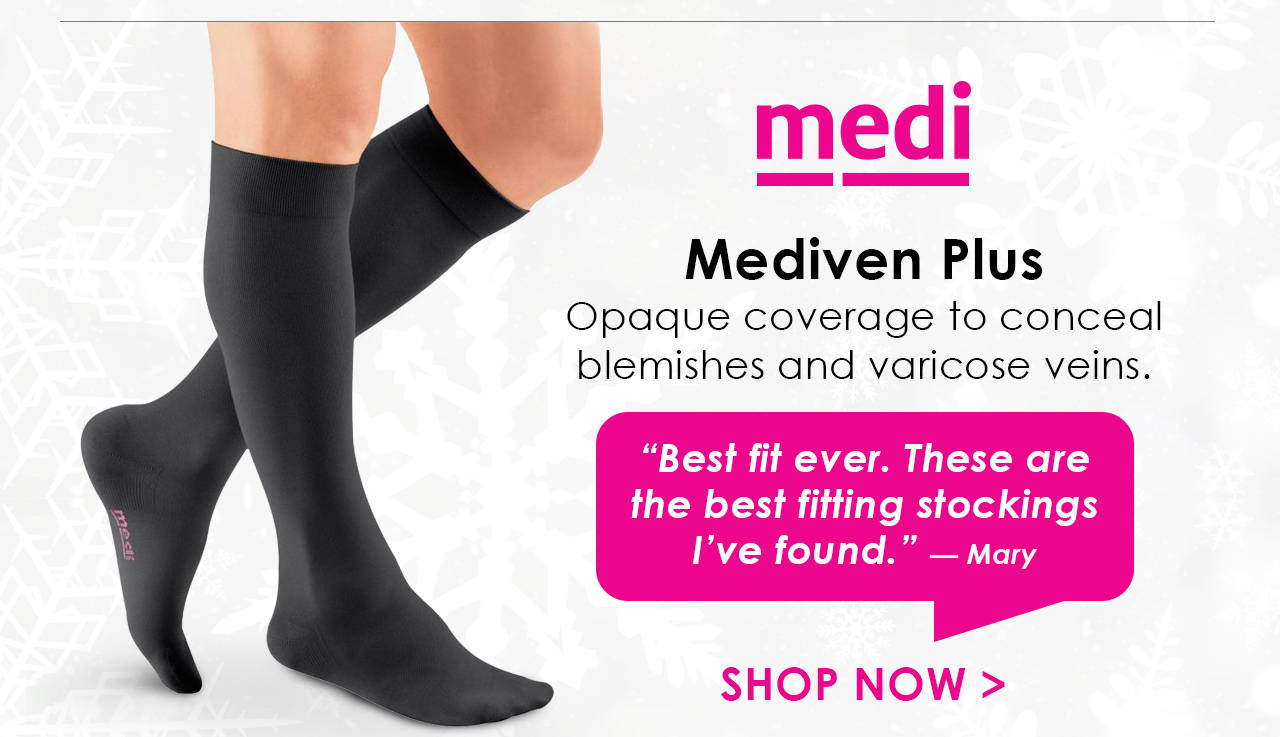 The Mediven Plus compression socks and stockings feature opaque coverage, which helps conceal blemishes and varicose veins. The comfortable, patented Clima-Comfort releases moisture for temperature control, while the ClimaFresh technology prevents bacterial growth and unpleasant odors. With a combination of both elastic and inelastic properties, Mediven Plus is perfect for serious edema containment.
Sigvaris Natural Rubber Compression Socks & Stockings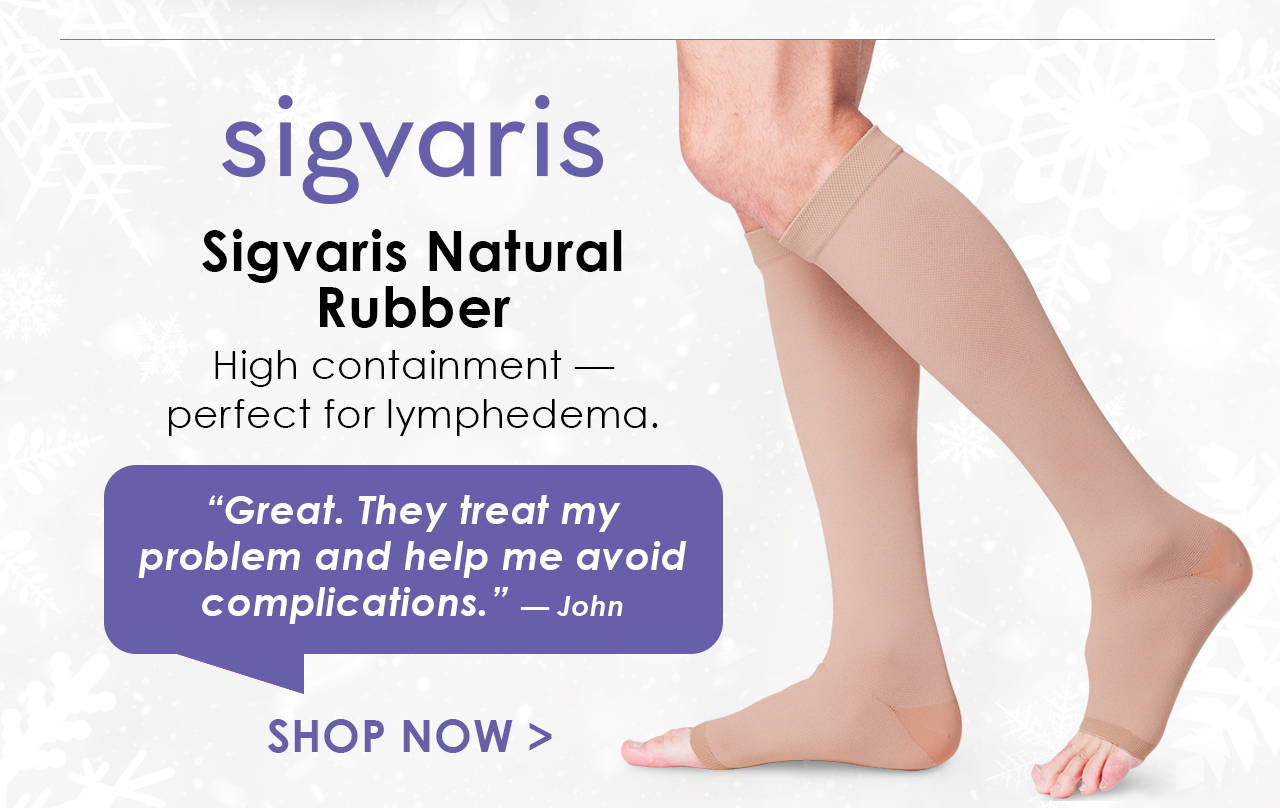 The Sigvaris Natural Rubber compression socks and stockings offer a durable, long-term containment solution for compression therapy with minimal fiber fatigue throughout the day. These compression socks are high containment and perfect for someone with more serious conditions like lymphedema.
Therafirm Sheer Ease
Compression Socks & Stockings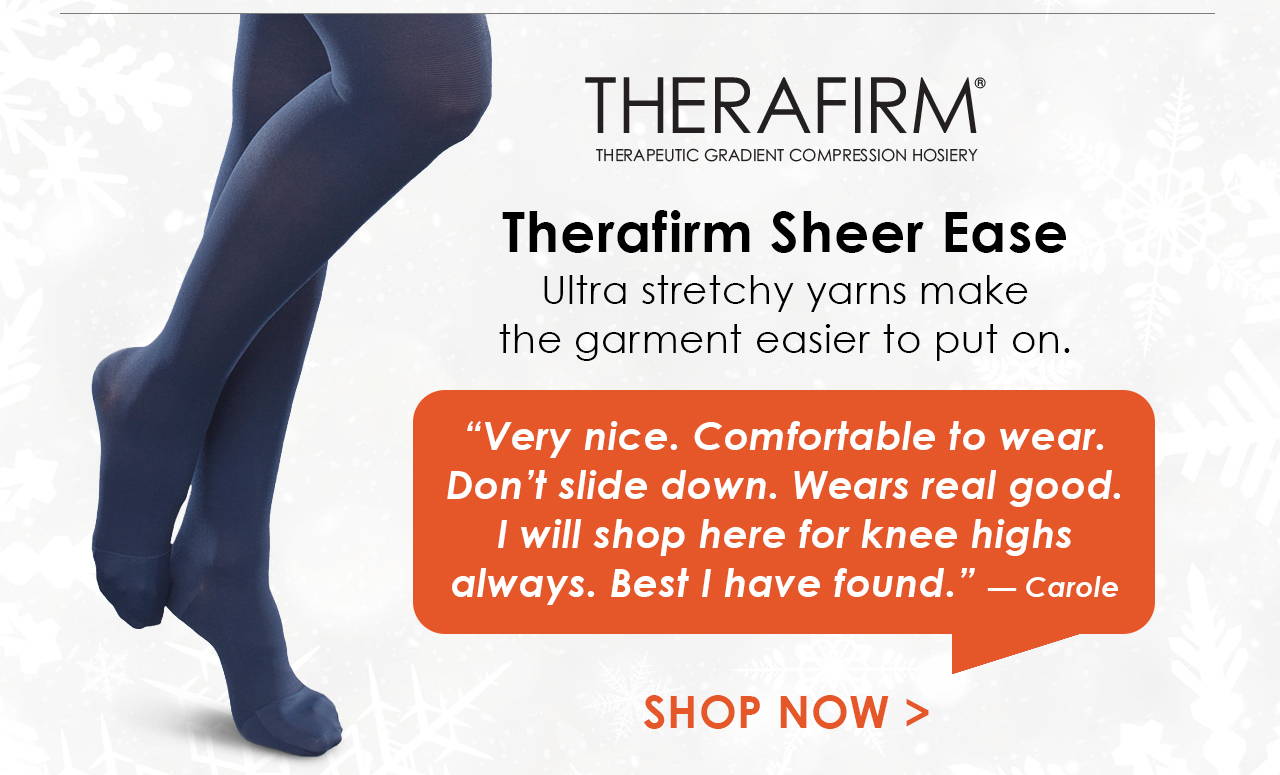 Therafirm Sheer Ease compression socks and stockings feature ultra stretchy yarns to make them easier to put on. Super soft, breathable material offers all-day comfort. Therafirm Sheer Ease products are designed to help prevent mild varicose veins, leg discomfort, mild to moderate swelling, mild edema and DVT.
Juzo Soft
Compression Socks & Stockings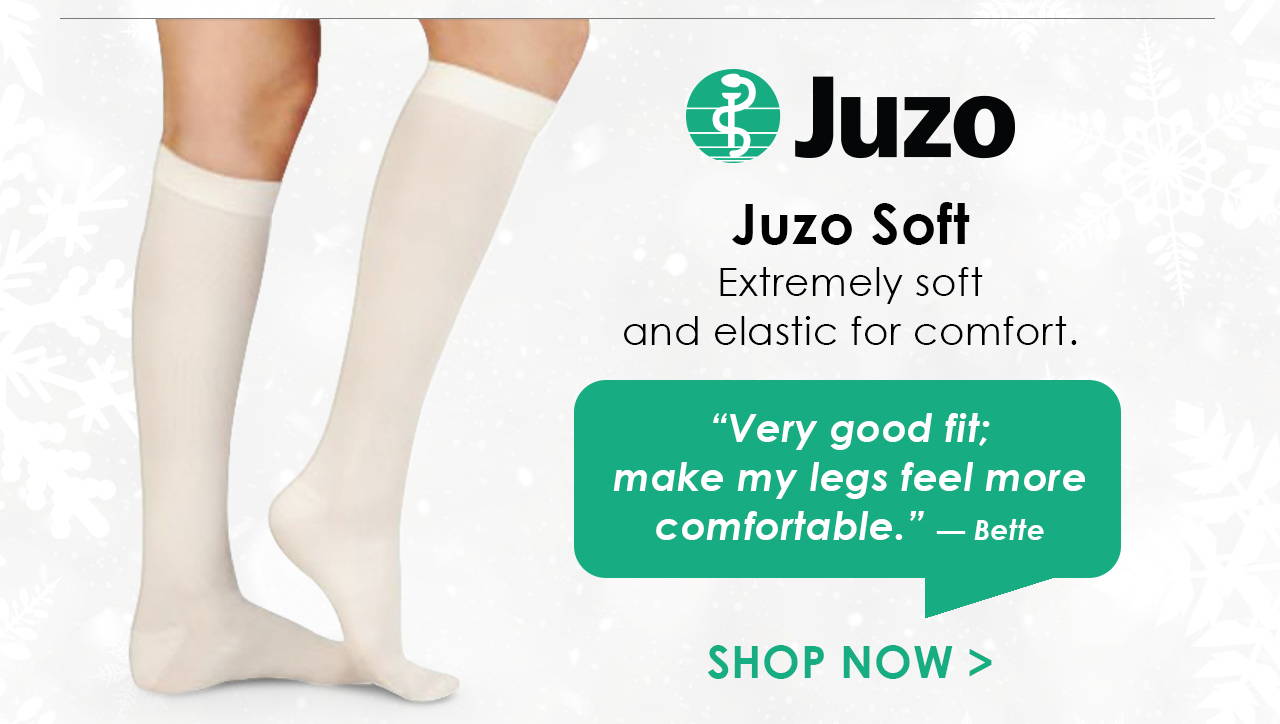 Juzo Soft compression socks and stockings are perfect for everyday wear. These compression socks are elastic and extremely soft so they can provide you all-day comfort and relief for your legs.
VenActive Ribbed
Compression Socks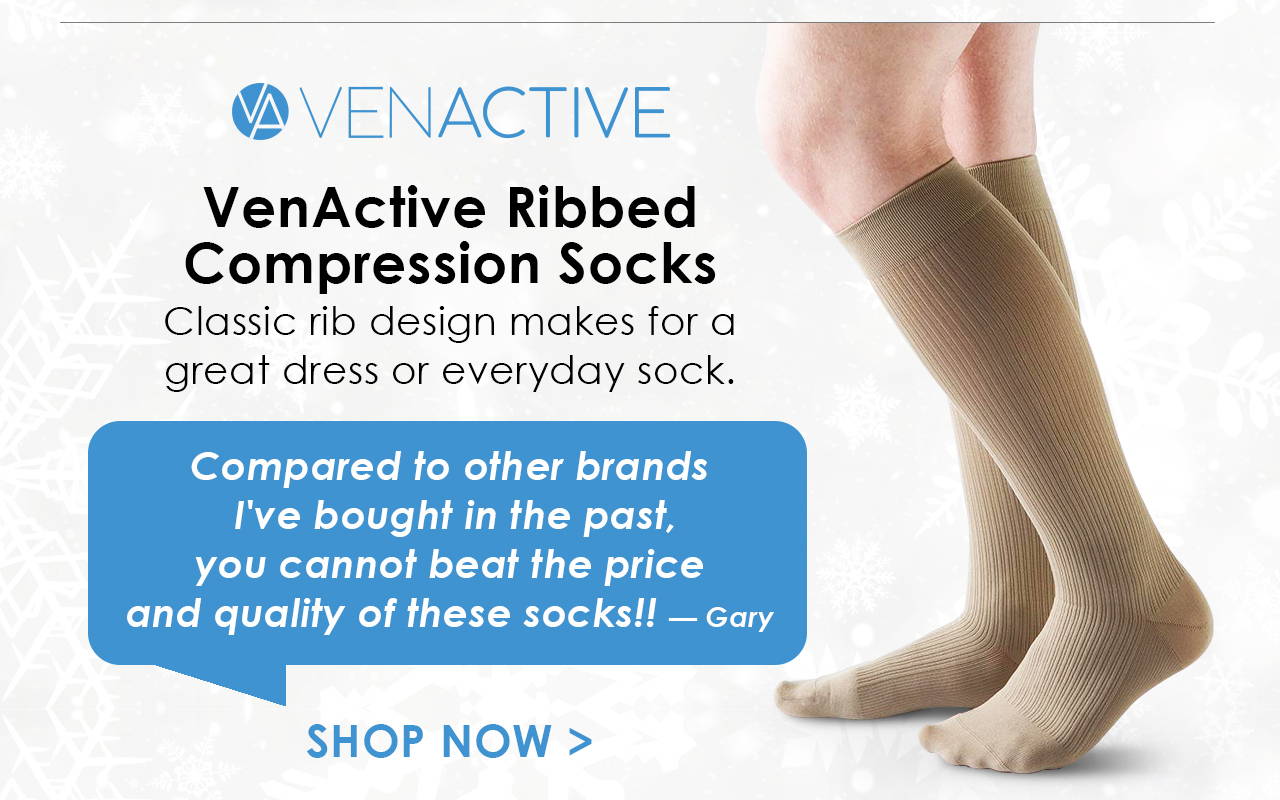 VenActive Ribbed compression socks were made with men in mind. With a classic ribbed style and modern-day microfiber technology, they're soft, seamless, moisture-wicking and easy to put on. The ultra-wide top band is designed for all-day comfort.
Gift Well This Holiday Season!

Rejuva COOLMAX
Compression Socks

Sweat and swelling is a thing of the past with Rejuva COOLMAX unisex knee highs. Each pair is enhanced with high performance COOLMAX to keep feet cool and dry, and knit with graduated compression for healthy legs.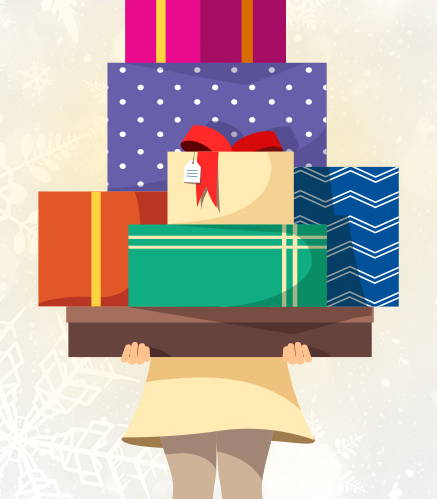 Shop the best medical compression and hosiery for all of your leg and foot care needs! Only at ForYourLegs.com.