TRUFORM® Knee High 30-40 mmHg w/ Silicone Dot, Open Toe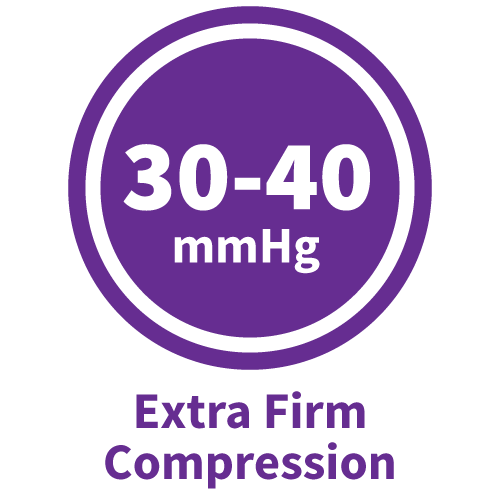 SKU: 0844BG-S
Designed to help relieve pronounced conditions associated with poor circulation. Ideal for individuals who have difficulty keeping a soft-top garment in place. Truform medical stockings feature classic styling and a smooth knit texture fabric that conceals unsightly blemishes. The open toe feature allows for easy toe inspection and permits one standard size to fit a variety of foot dimensions. For men and women.
FEATURES:
Therapeutic graduated compression
Silicone dot top helps stocking remain in place
Knit-in defined heel for a proper fit
Classic smooth-knit textured fabric helps conceal blemishes
EXTRA FIRM COMPRESSION (30-40 mmHg)
Tired, aching legs.
Pronounced varicose veins.
Pronounced leg, ankle and foot swelling.
Post sclerotherapy and surgery.
MATERIAL: 80% nylon / 20% spandex; does not include natural rubber latex